Designer and Maker of Bespoke Handcrafted Furniture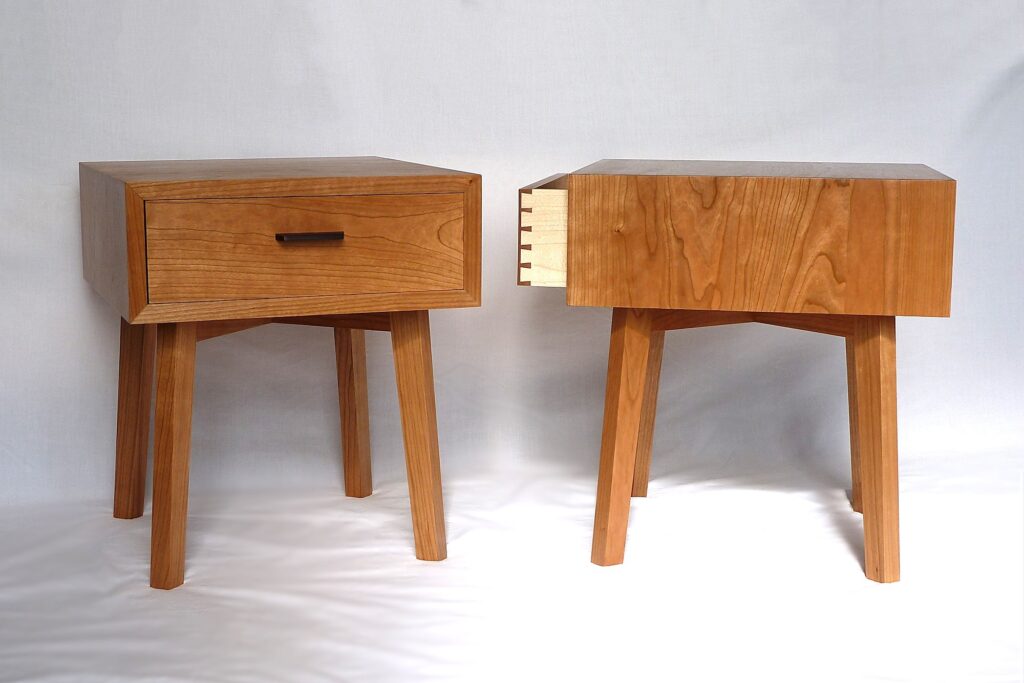 Handmade Furniture and Cabinets for any room in the house
Are you looking for furniture that caters for your individual needs?  Perhaps you would like a cabinet for display of precious heirlooms or simply somewhere for storage of shoes. Maybe you really need an extending dining table for dinner parties or a kitchen table for family feasting.  Alternatively, you could liven up your living room with a sumptuous coffee table for chats with friends or enhance your work space with a practical yet elegant desk.  
I can solve your furniture problems with bespoke furniture and cabinets to suit your unique requirements.  As a skilled furniture and cabinet maker, I design and make engineered solutions to the highest level of craftsmanship, always ensuring that each piece displays both functionality and lasting beauty.  
Using a blend of traditional and contemporary techniques, I will handcraft thoughtfully designed furniture for you – furniture that makes a statement and lasts a lifetime!
Please scroll down for more details on the services I offer and get in touch to discuss the possibilities for your project.
Problem-solving and designing the perfect solution for your needs is what I do! You can commission bespoke furniture that I will design and hand make specifically for you.

With your input and collaboration along the way, I can design and make a unique solution to bring a happy end to your search for the perfect piece of furniture.

If you would like to know more about this service, follow the link below to some case studies. These will give you an insight into the commissioning process and show you just how easy it can be!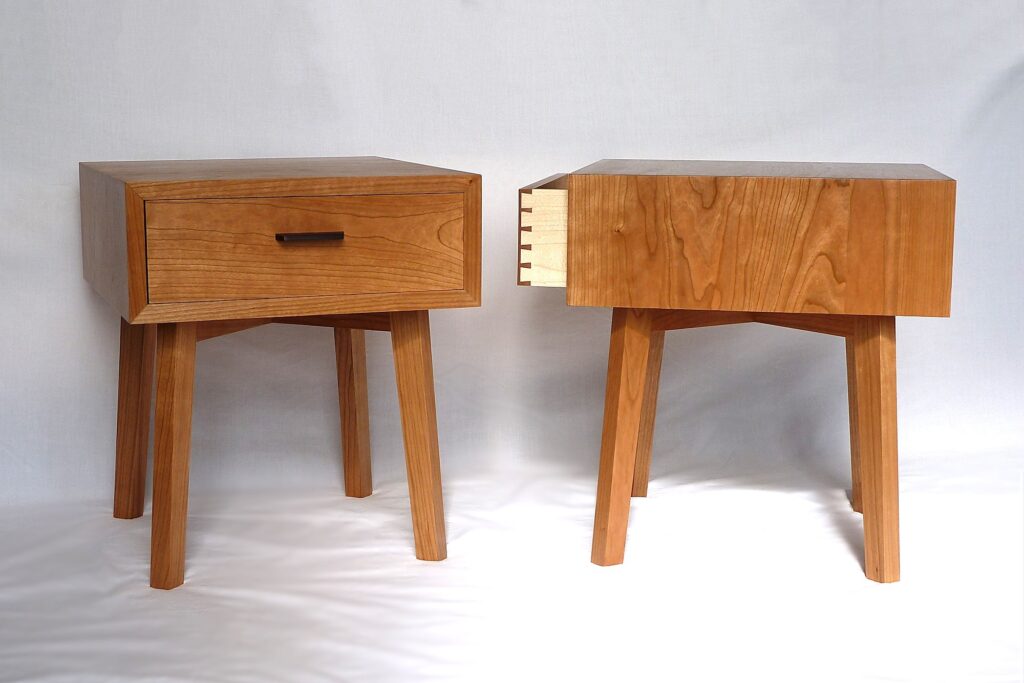 Perhaps you have a space in your home crying out for a special coffee table, or you need a new extending dining table. Maybe you're looking for a high quality desk for the home office or side tables for the bedroom.

I have a customisable collection of furniture designs that can be made to order. If you follow the link below you can get inspiration from my customisable designs and perhaps find the very thing that will fit that space in your home.

As with all my furniture, these will be handmade, to the highest level of craftsmanship, in my workshop in Bristol.
As well as furniture, I make other wooden products for the home, such as lamps and cake stands. These accessories are all unique designs and handmade to the highest quality. They are useful products that function perfectly, but they are also designed with aesthetics in mind and will provide a beautiful talking point in any home.

These products make ideal gifts - maybe to mark a big occasion or simply to show your appreciation of a very special person in your life.

They are made in small batches and are generally kept in stock for immediate purchase. Please click the link below to find further details.
LATEST FROM THE BLOG
West Bristol Arts Trail is here again! Time flies and it is already almost time for the West Bristol Arts Trail 2022!  From 15th to 16th October, there will be open homes, studios... READ MORE
This year, for the first time, I exhibited some of my furniture and home accessories at the West Bristol Arts Trail, which was held on 16th and 17th October 2021.  I must admit... READ MORE